on Wednesday March 18, 1998, about a Class Action law suit filed by a Belgium woman, forced to work as a slave laborer at a Ford plant in Cologne,
Germany during World War II. That woman had sued the
Ford Motor Company
and its German affiliate
FORD WERKE A.G.
. It sought reasonable payment for the work performed and the disgorgement of unfair profits using slaves to produce Fords for Hitler's war machine
.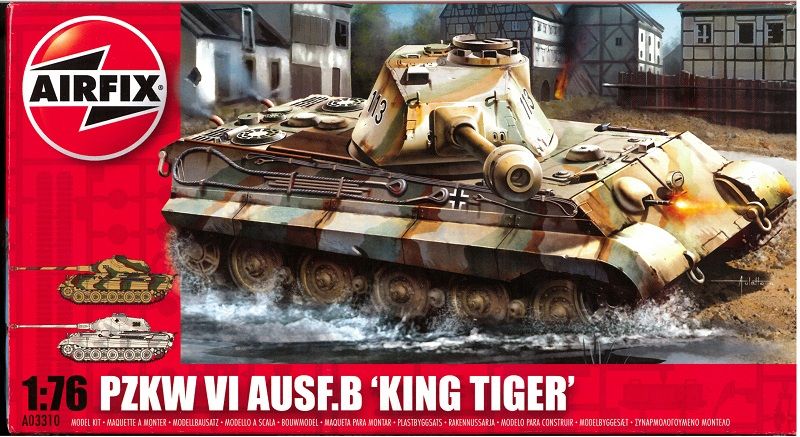 This case, filed on March 4, 1998 in a US federal court in Newark, demands that the company turn over all profits derived from slave labour to the labourers involved. The claimants allege that Ford's senior US executives were aware of the practice, which began in 1941.
"Ford Werke AG, Ford's German subsidiary, was an eager, aggressive and successful bidder for forced labourers" after the Nazi government introduced forced labour, say lawyers for the claimants. By 1943, 50% of Ford Werke's workers were slave labourers, most non-Germans. As many as 10,000 men, women and children were forced to work for Ford during the war.
Ford admits that slave labour was used at Ford Werke's plant in Cologne but claims its US head office lost contact with its German operations before the US entered the war in December 1941, regaining control only seven years later.
"Relieved of the necessity of paying wages," Ford Werkedoubled its profits by 1943, charge the claimants' lawyers. The lawsuit said "the personal friendship" between Henry Ford and Adolf Hitler led to favourable treatment for the Ford company even after the US entered the war.
The plaintiffs allege that Henry Ford each year gave birthday gifts to Hitler, and Hitler awarded him the Great Cross of the German Order of the Eagle in 1938.
I have contacted the Newark law firm handling the law suit to join me into this class action on behalf of my Grandfather and my Father. Many people would not have known of that law suit except for the Bulldog Newpaper's Front Page story. I was one of them. It made me think about what happened to my Father and Grandfather during WWII.
The day after Christmas 1944 they were captured and deported to Germany for forced labor in the factories of "DEMAG AG" inBenrath near Dusseldorf.
They did not return untill after the liberation around June of 1945. My father passed away when I was 8 yrs old and he never talked about it to any family members.
Another family member who was deported to Nazi Germany at the time, recounted that several people froze to death at FORD WERKE A.G. when they were forced to sleep outside the plant in subzero temperatures. Food and medication were witheld byFORD WERKE A.G. unless and until the workers gave up their resistance to the Nazi German war machine.
My Father, Grandfather and Uncle were put to work fabricating parts for Ford's panzer tank and 8.8 cm flack anti-aircraftguns.
They also were forced to work on clean-ups after the British and US bombers bombed the Dusseldorf plant.
I still have his "Ausweis" [foreign worker] identity work permit that was issued by the company. My uncle told me of the brutal conditions under which he was forced to labor and the inhumane conditions at WERKE A.G.
Just last week, CNN finally reported on the law suit against Forme Motor Company, the story that Bulldog News broke on its Front Page as of March 15, 1998.
I hope justice will prevail and that finally restitution will be provided for the slave labor and the in human conditions they had to work in.
It is disgusting to learn that Ford executives had such a close and friendly relationship with the Nazi regime. Let us hope the present day Ford family will find the humility to admit responsiblity for that firm's involvement in furthering the aims of the Nazi war machine and Ford's role in aiding and abetting the Third Reich's destruction of a large part of the World bewteen 1933-1945.

The Ford Motor Company's commercial-free sponsorship of NBC's airing of

Schindler's List

, the epic movie about the Holocaust, was a class act. Nevertheless, it would be remiss of us here at CorpWatch, not to point out Ford's contribution to Nazi war efforts.
The following is excerpted from a report printed by the United States Senate Committee on the Judiciary in 1974:
The activities of General Motors, Ford and Chrysler prior to and during World War II...are instructive. At that time, these three firms dominated motor vehicle production in both the United States and Germany. Due to its mass production capabilities, automobile manufacturing is one of the most crucial industries with respect to national defense. As a result, these firms retained the economic and political power to affect the shape of governmental relations both within and between these nations in a manner which maximized corporate global profits. In short, they were private governments unaccountable to the citizens of any country yet possessing tremendous influence over the course of war and peace in the world. The substantial contribution of these firms to the American war effort in terms of tanks, aircraft components, and other military equipment is widely acknowledged. Less well known are the simultaneous contributions of their foreign subsidiaries to the Axis Powers. In sum, they maximized profits by supplying both sides with the materiel needed to conduct the war.

During the 1920's and 1930's, the Big Three automakers undertook an extensive program of multinational expansion...By the mid-1930's, these three American companies owned automotive subsidiaries throughout Europe and the Far East; many of their largest facilities were located in the politically sensitive nations of Germany, Poland, Rumania, Austria, Hungary, Latvia, and Japan...Due to their concentrated economic power over motor vehicle production in both Allied and Axis territories, the Big Three inevitably became major factors in the preparations and progress of the war. In Germany, for example, General Motors and Ford became an integral part of the Nazi war efforts. GM's plants in Germany built thousands of bomber and jet fighter propulsion systems for the Luftwaffe at the same time that its American plants produced aircraft engines for the U.S. Army Air Corps....

Ford was also active in Nazi Germany's prewar preparations. In 1938, for instance, it opened a truck assembly plant in Berlin whose "real purpose," according to U.S. Army Intelligence, was producing "troop transport-type" vehicles for the Wehrmacht. That year Ford's chief executive received the Nazi German Eagle (first class)....

The outbreak of war in September 1939 resulted inevitably in the full conversion by GM and Ford of their Axis plants to the production of military aircraft and trucks.... On the ground, GM and Ford subsidiaries built nearly 90 percent of the armored "mule" 3-ton half-trucks and more than 70 percent of the Reich's medium and heavy-duty trucks. These vehicles, according to American intelligence reports, served as "the backbone of the German Army transportation system."....

After the cessation of hostilities, GM and Ford demanded reparations from the U.S. Government for wartime damages sustained by their Axis facilities as a result of Allied bombing... Ford received a little less than $1 million, primarily as a result of damages sustained by its military truck complex at Cologne...

Due to their multinational dominance of motor vehicle production, GM and Ford became principal suppliers for the forces of fascism as well as for the forces of democracy. It may, of course, be argued that participating in both sides of an international conflict, like the common corporate practice of investing in both political parties before an election, is an appropriate corporate activity. Had the Nazis won, General Motors and Ford would have appeared impeccably Nazi; as Hitler lost, these companies were able to re-emerge impeccably American. In either case, the viability of these corporations and the interests of their respective stockholders would have been preserved.