The Battle of Pavia, fought on the morning of 24 February 1525, was the decisive engagement of the Italian War of 1521-26.A famous dish was invented because of the battle called soup pavia, just for fun heres the
recipe.
Prepare meat broth, you can do it yourself at home.
Take slices of stale bread and cut into slices.
Fry the slices of bread in plenty of butter, 2 or 3 per person depending on the size of the dishes, distributele at the bottom of each dish, sprinkle with grated Parmesan and then sgusciatevi above 2 eggs.
Repeat the operation for each dish.
Add a pinch of salt and then pour the boiling broth, cover with a plate and wait until the broth Cook eggs, it will take only a few minutes
A Spanish-Imperial army under the nominal command of Charles de Lannoy (and working in conjunction with the garrison of Pavia, commanded by Antonio de Leyva) attacked the French army under the personal command of Francis I of France in the great hunting
preserve of Mirabello outside the city walls. In the four-hour battle, the French army was split and defeated in detail. The French suffered massive casualties, including many of the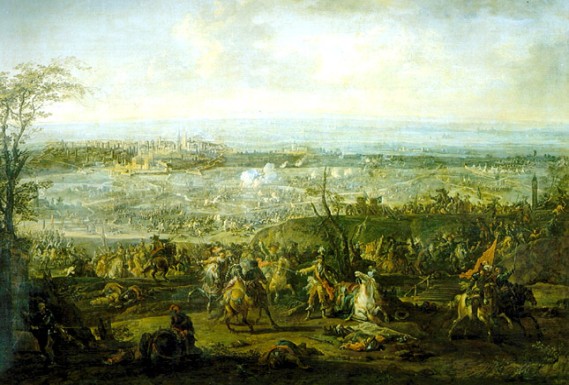 chief nobles of France; Francis himself, captured by the Spanish troops, was imprisoned by
Charles V and forced to sign the humiliating Treaty of Madrid, surrendering significant
territory to his captor. The outcome of the battle cemented Spanish Habsburg ascendancy in Italy