Robert Devereux, 2nd Earl of Essex
,
(10 November 1565
– 25 February 1601) was an English nobleman and a

favourite

of

Elizabeth I

. Politically ambitious, and a committed general, he was placed under

house arrest

following a poor campaign in Ireland during the

Nine Years' War

in 1599.
In 1601 he led an abortive

coup d'état

against the government and was executed for

treason

.

Essex was born on 10
November 1565 at Netherwood near Bromyard
, in Herefordshire, the son of

Walter Devereux, 1st Earl of Essex

and

Lettice Knollys.
His maternal great-grandmother
Mary Boleyn

was a sister of

Anne Boleyn

, mother of Queen Elizabeth I, making him a first-cousin-twice-removed of the Queen.
The Nine Years' War took place in Ireland from 1594 to 1603. It was fought between the forces of Gaelic Irish chieftains Hugh O'Neill
of Tír Eoghain, Hugh Roe O'Donnell
of Tír Chonaill and their allies, against English rule in Ireland. The war was fought in all parts of the country, but mainly in the northern province of Ulster. It ended in defeat for the Irish chieftains, which led to their exile in the Flight of the Earls
and to the Plantation of Ulster.
This was the organised colonisation of Ulster – a province of Ireland – by people from Scotland and England. Private plantation by wealthy landowners began in 1606,while official plantation controlled by King James I of England and VI of Scotland began in 1609. All land owned by Irish chieftains of the Uí Néill and Uí Domhnaill (along with those of their supporters) was confiscated and used to settle the colonists. This land comprised an estimated half a million acres (2,000 km²) in the counties Tyrconnell,
Tyrone, Fermanagh, Cavan, Coleraine and Armagh. Most of the counties Antrim
and Down were privately colonised
The "British tenants", a term applied to the colonists, were mostly from Scotland and England. They were required to be English-speaking and Protestant. The Scottish colonists were mostly Presbyterian and the English mostly members of the Church of England. The Plantation of Ulster was the biggest of the Plantations of Ireland. Ulster was colonised to prevent further rebellion, as it had been the region most resistant to English control during the preceding century
The war against O'Neill and his allies was the largest conflict fought by England in the Elizabethan era. At the height of the conflict (1600–1601) more than 18,000 soldiers were fighting in the English army in Ireland.By contrast, the English army assisting the Dutch during the Eighty Years' War was never more than 12,000 strong at any one time.
Essex was brought up on his father's estates at Chartley Castle, Staffordshire and at Lamphey, Pembrokeshire in Wales
and educated at Trinity College, Cambridge.His father died in 1576. The new Earl of Essex became a ward of Lord Burghley.
On 21 September 1578 his mother married Robert Dudley,
Earl of Leicester, Elizabeth I's long-standing favourite and Robert Devereux's godfather.
Essex performed military service under his stepfather in the Netherlands, before making an impact at court and winning the Queen's favour. In 1590 he married Frances Walsingham,
daughter of Sir Francis Walsingham
and widow of Sir Philip Sidney,
by whom he was to have several children, three of whom survived into adulthood. Sidney, Leicester's nephew, died at the Battle of Zutphen in which Essex also distinguished himsel
The Battle of Zutphen was a confrontation of the Eighty Years' War
on 22 September 1586, near Zutphen
(Warnsveld), the Netherlands.
It was fought between forces of the United Provinces of the Netherlands, aided by the English, against the Spanish,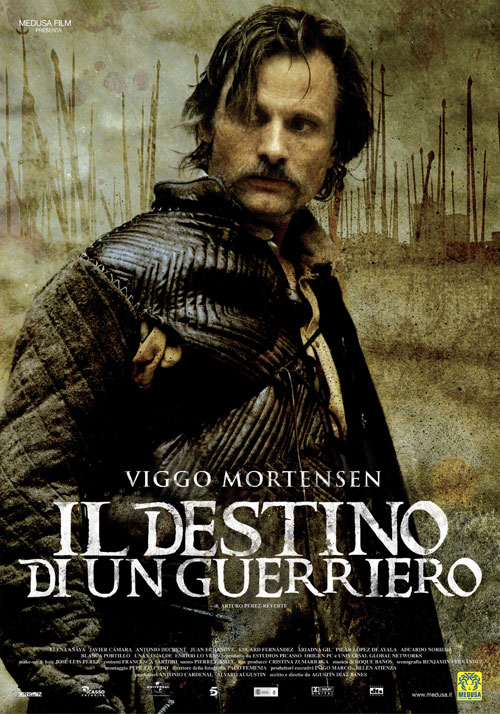 who sought to regain the northern Netherlands.
Important English soldiers included Robert Devereux, 2nd Earl of Essex, Robert Dudley, Earl of Leicester,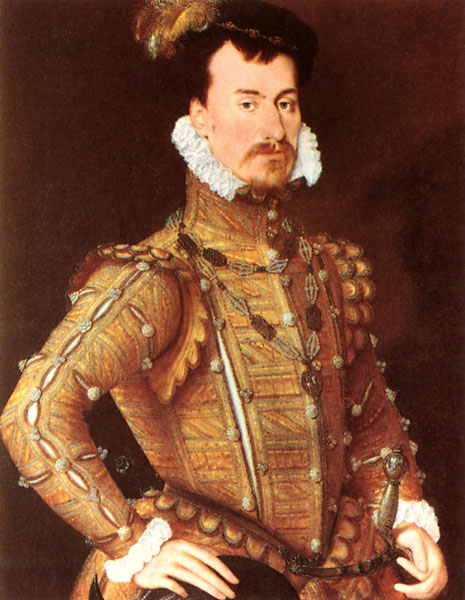 Peregrine Bertie,
George Whetstone,
Henry Unton,
and Robert Sidney,
whose brother, Philip, was mortally wounded during the battle and died in Arnhem at the age of 31. A story about Sir Philip Sidney (intended as an illustration of his noble character) is that he gave his water-bottle to another wounded soldier, saying, "Thy need is greater than mine". Dudley knighted Welsh mercenary Roger Williams for his performance during the battle.(above Willie 30mm at Tradition)
Born in Penrhos, Monmouthshire, Williams was said by Anthony Wood to have attended Brasenose College,
Oxford. He spent most of his life soldiering, mainly on the continent. He was in the Netherlands fighting on behalf of William the Silent,
Prince of Orange, when the latter was assassinated, and helped capture the assassin, Balthasar Gérard.
Balthasar Gérard . 1557 – 14 July 1584) the assassin killed William I in Delft
on July 10, 1584, by shooting him twice with a pistol, and was afterwards tried, convicted, and gruesomely executed.After the reward offered by Philip of spain was published Gérard left for Luxembourg where he learned that Juan de Jáuregui
was already preparing to attempt the assassination, but did not succeed.Juan de Jáuregui (1562 – March 18, 1582) was killed trying to assassinate Prince William I of Orange. He was a Biscayan by his birth in Bilbao.
In 1582, he was in the service of a Spanish fur merchant, Gaspar de Añastro from Vitoria, who resided at Antwerp. De Añastro had lost three ships and was tempted by the supposed reward of 80,000 ducats and the habit of the Order of Santiago offered by Philip II of Spain
for the assassination of William the Silent, prince of Orange, and being himself without courage to undertake the task, De Añastro (with the help of his cashier Antonio de Venero, a 19-year-old also from Bilbao, and the Dominican monk Antonio Timmerman, from Dunkirk) persuaded his poor accounting assistant Jáuregui to attempt the murder for the sum of 2877 crowns.
On Sunday, March 18, 1582, as the prince came out of his dining-room, Jáuregui offered him a petition, and William had no sooner taken it into his hand than Jáuregui fired a pistol at his head. Although the pistol was badly designed and malfunctioned, one bullet pierced the neck below the right ear and passed out at the left jaw-bone, but William ultimately recovered. Jáuregui was pierced on the spot by the sword of a knight in the retinue and finally killed by the halberdiers.
Upon a search on the corpse, he was found to carry two pieces of castor fur, several crosses and amulets, a green wax candle, and several papers written in Spanish.
When William recovered, he asked a merciful execution for the survivors: Venero and Timmerman were garotted on March 28, then decapitated and quartered for public exhibition. De Añastro had left for Wallonia on March 13. He claimed the reward before Alessandro Farnese. In this case, the reward was the 25,000 escudos, nobility title and pardon actually promised by Philip II on June 1580.
Although William suffered severe injuries, he survived thanks to the care of his wife
Charlotte of Bourbon and his sister Mary. While William slowly recovered, the intensive care by Charlotte took its toll, and she died on May 5.
William was finally shot dead by the French Catholic Balthasar Gérard on 10 July 1584.
The case was published in French, Flemish and Spanish by Christopher Plantin as Bref recueil de l'assassinat, commis en la personne du Très Illustre Prince, Monseigneur le Prince d'Orange, Conte de Nassau, Marquis de la Vere, &c par Iean Iauregui Espaignol, Antwerp, 1582.
Among the published writings, there was a religious vouch promising donations to Jesus Christ, Our Lady of Begoña, Our Lady of Arantzazu, Our Lady of Guadalupe at Hondarribia
, and the Christ of Burgos. There also was a letter appealing to the goodwill of the Antwerpers. In March 1584 he went to Trier,
where he put his plan before the regent of the Jesuits but another Jesuit convinced him to change his original scheme and go to the prince of Parma.
In Tournai, after holding counsel with aFranciscan, Father Gery, Gérard wrote a letter, a copy of which was deposited with the guardian of the convent, and the original presented personally to the Prince of Parma. In the letter Gérard wrote, in part, "The vassal ought always to prefer justice and the will of the king to his own life
At first the prince thought him unfit but after consulting Haultepenne and others with the letter he was assigned to Christoffel d'Assonleville, who spoke with Gérard, and asked him to put this in writing, which he did on 11 April 1584. He requested absolution from the prince of Parma "as he was about to keep company for some time with heretics and atheists, and in some sort to conform himself to their customs".
For his first expenses he begged for 50 crowns which were refused. "I will provide myself out of my own purse", Gérard told Assonleville, "and within six weeks you will hear of me." Assonleville responded: "Go forth, my son ... and if you succeed in your enterprise, the King will fulfill all his promises, and you will gain an immortal name besides."
On Sunday, 8 July 1584, Gérard loitered in the courtyard examining the premises.
A halberdier asked him why he was waiting there. He excused himself by saying that in his shabby clothing and without new shoes he was unfit to join the congregation in the church opposite. The halberdier unsuspectingly arranged a gift of 50 crowns for Gérard, who, the following morning purchased a pair of pistols from a soldier, haggling the price for a long time because the soldier couldn't supply the particular chopped bullets or slugs he wanted.
Williams was recognised as an expert on military matters by his contemporaries, and wrote A brief discourse of war (1590).
In 1585 he was sent to the Low Countries with an army under the Earl of Leicester's command, to confront the Spanish forces under the Duke of Parma. Though the campaign was not a success, Leicester wrote: "Roger Williams is worth his weight in gold, for he is noe more valiant than he is wise" and he was duly knighted after the Battle of Zutphen in 1586 by Leicester.
Williams accompanied Sir Francis Drake to Portugal, and later fought on behalf of the French Huguenots.
In 1587, Williams and his regiment were in Sluys (Sluis) when the Duke of Parma laid siege to the town. After a heroic defence, marked by acts of heroism and genius on both sides, the English and Dutch defenders were forced to surrender on 4 August.
Parma gave generous terms; the garrison marched out with all their banners and baggage and all the honours of war. Parma sought Williams out and offered him a command where he would not have to fight either his fellow-countrymen or his co-religionists. Williams replied politely that if he ever fought in the service of any other than his queen, Elizabeth, it would be in the service "of that hero of the Protestant cause, King Henry of Navarre." He went on to serve Henry during the late 1580s and 1590s. He also fought for the Protestant Elector of Cologne
,Gebhard Truchsess von Waldburg, and fought with the Dutch soldier of fortune, Martin Schenck von Nydeggen in Westphalia.
The battle was won by the Spanish. Months later, officers Stanley and York gave Zutphen up to the Spanish, along with the city of Deventer.
fEssex first came to court in 1584, and by 1587 had become a favourite of the Queen, who relished his lively mind and eloquence, as well as his skills as a showman and in courtly love. In June 1587 he replaced the Earl of Leicester as Master of the Horse. After Leicester's death in 1588, the Queen transferred the late Earl's royal monopoly on sweet wines to Essex, providing him with revenue from taxes.
Essex underestimated the Queen, however, and his later behaviour towards her lacked due respect and showed disdain for the influence of her principal secretary, Robert Cecil.
On one occasion during a heated Privy Council debate on the problems in Ireland, the Queen reportedly cuffed an insolent Essex round the ear, prompting him to half draw his sword on her.
In 1589, he took part in Francis Drake's English Armada,
which sailed to Spain in an unsuccessful attempt to press home the English advantage following the defeat of the Spanish Armada; the Queen had ordered him not to take part in the expedition, but he only returned upon the failure to take Lisbon. In 1591, he was given command of a force sent to the assistance of King Henry IV of France.
In 1596, he distinguished himself by the capture of Cadiz.
During the Islands Voyage expedition to the Azores in 1597
, with Walter Raleigh as his second in command, he defied the Queen's orders, pursuing the treasure fleet without first defeating the Spanish battle fleet
The Islands Voyage was an English campaign against the Portuguese colonies in the Azores in 1597 as part of the Anglo–Spanish War. It was led by Robert Devereux, 2nd Earl of Essex with Sir Walter Raleigh as his second in command - other participants included Jacob Astley,
Hand of Sir John Heydon (1588 – 1653),
cuted off in a duel with Sir Robert Mansel
in January

1600

.

Robert Mansell, and the poet John Donne.As stated Essex defied Elizabeth I's orders, pursuing the treasure fleet without first defeating the Spanish battle fleet commanded by Alonso de Bazán,
and so the voyage proved a failure. It was thus the last major expedition sent to sea by Elizabeth I and contributed to Essex's decline in favour with Elizabeth.Essex's greatest failure was as Lord Lieutenant of Ireland, a post which he talked himself into in 1599. The Nine Years War (1595–1603) was in its middle stages, and no English commander had been successful. More military force was required to defeat the Irish chieftains, led by Hugh O'Neill, the Earl of Tyrone, and supplied from Spain and Scotland.
Essex led the largest expeditionary force ever sent to Ireland — 16,000 troops — with orders to put an end to the rebellion. He departed London to the cheers of the Queen's subjects, and it was expected that the rebellion would be crushed instantly. But the limits of Crown resources and of the Irish campaigning season dictated another course. Essex had declared to the Privy Council that he would confront O'Neill in Ulster. But instead, Essex led his army into southern Ireland, fought a series of inconclusive engagements, wasted his funds, and dispersed his army into garrisons. The Irish forces then won several victories. Instead of facing O'Neill in battle, Essex had to make a truce with the rebel leader that was considered humiliating to the Crown and to the detriment of English authority.
In all of his campaigns, Essex secured the loyalties of his officers by conferring knighthoods, an honour which the Queen herself dispensed sparingly. By the end of his time in Ireland, more than half the knights in England owed their rank to Essex. The rebels were said to have joked that "he never drew sword but to make knights." But his practice of conferring knighthoods could in time enable Essex to challenge the powerful factions at Cecil's command.THE EARL OF ESSEX PUB IN DANBURY ST ISLINGTON FLYING THE COLOURS LOL
He was the second Chancellor of Trinity College, Dublin, serving from 1598 to 1601.Relying on his general warrant to return to England, given under the great seal, Essex sailed from Ireland on 24 September 1599, and reached London four days later. The Queen had expressly forbidden his return and was surprised when he presented himself in her bedchamber one morning at Nonsuch Palace,
before she was properly wigged or gowned. On that day, the Privy Council met three times, and it seemed his disobedience might go unpunished, although the Queen did confine him to his rooms with the comment that "an unruly beast must be stopped of his provender."

During his confinement at York House, Essex probably communicated with King James VI of Scotland through
Lord Mountjoy,
although any plans he may have had at that time to help the Scots king capture the English throne came to nothing. In October, Mountjoy was appointed to replace him in Ireland, and matters seemed to look up for the Earl. In November, the queen was reported to have said that the truce with O'Neill was "so seasonably made... as great good... has grown by it." Others in the Council were willing to justify Essex's return to Ireland, on the grounds of the urgent necessity of a briefing by the commander-in-chief.Essex appeared before the full Council on 29 September, when he was compelled to stand before the Council during a five hour interrogation. The Council — his uncle William Knollys included — took a quarter of an hour to compile a report, which declared that his truce with O'Neill was indefensible and his flight from Ireland tantamount to a desertion of duty. He was committed to the custody of Sir Richard Berkeley in
his own York House on 1 October,
York House in the Strand in London was one of a string of mansions which once stood along the route from the City of London to the royal court at Westminster. It was built as the London home of the Bishops of Norwich not later than 1237, and around 300 years later it was acquired by King Henry VIII. It came to be known as York House when it was granted to the Archbishop of York in 1556 and retained that name for the rest of its existence. Its neighbors were Suffolk House (later Northumberland House), on the west and Durham House, London residence of the Bishop of Durham, to the east. For about seventy years from 1558 it was leased to various Lord Keepers of the Great Seal of England. In the 1620s it was acquired by the royal favourite George Villiers, 1st Duke of Buckingham, and after an interlude during the English Civil War it was returned to George Villiers, 2nd Duke of Buckingham, who sold it to developers for £30,000 in 1672. He made it a condition of the sale that his name and full title should be commemorated by George Street, Villiers Street, Duke Street, Of Alley, and Buckingham Street. Some of these streets are still extant, though Of Alley has been renamed York Place, Duke Street is now John Adam Street and George Street is now York Buildings. Villiers Street runs along the eastern side of Charing Cross railway station.
The mansions facing in the Strand were built where they were partly because they had direct access from their garden fronts to the Thames, which was then a preferred transport artery. The York Watergate (also known as Buckingham Watergate), built ca. 1626, survives, now marooned 150 yards (137 m) from the river, within the Embankment Gardens, due to the construction of the Thames Embankment. With the Banqueting House it is one of the few surviving reminders in London of the Italianate court style of Charles I. Its boldly rusticated design in a confident Serlian manner has been attributed to Sir Balthazar Gerbier, to Inigo Jones himself and to the sculptor and master-mason Nicholas Stone. It was restored in the 1950s.
The York House Conference that assembled there in February 1626 ended unsatisfactorily with the final rupture of Puritan members of Parliament with Buckingham. York House was the setting for a masque presented before their majesties in May 1627, in which Buckingham appeared followed by "Envy, with divers open-mouthed dogs' heads representing the people's barking, while next came Fame and Truth", just before his departure for his unsuccessful second foray against France.
The first Duke granted lodgings at York House to the painter Orazio Gentileschi,
and to Sir Balthazar Gerbier,
diplomat and sometime painter; though after the Duke's assassination in 1628, the Duchess tried to expel him, it was in Gerbier's lodgings that Peter Paul Rubens soujourned during his visit to London this following year. An inventory of the contents of York House drawn up in 1635 is mined by scholars both for the light it sheds on one of the handful of great art collections formed in the circle of Charles I, and the furnishings of a fashionable Early Stuart nobleman's residence. In the 'Great Chamber' twenty-two paintings were displayed with fifty-nine pieces of Roman sculpture, many of which were heads. In the 'Gallery' were a further thirty-one further heads and statues. Apparently the only modern sculpture at York House was
Giambologna's SSamson and a Philistine, a royal gift from Philip IV of Spain to Charles I, who passed it to his favourite, Buckingham.
In the early 19th century the designation York House was revived by the palatial York House, built in the Stable Yard, St. James's Palace, for the Duke of York, brother of George IV and heir apparent. Foundations were begun for a designs by Robert Smirke, who was quickly replaced by Benjamin Dean Wyatt and his brother Philip; when the Duke died in 1827, deeply in debt and the house unfinished, it was subsequently completed as Stafford House; its gilded interiors by Sir Charles Barry for Stafford's heir, the Duke of Sutherland, inspired Queen Victoria's famous remark about "coming from my house to your palace".
The name is carried today by a commercial building in Portugal Street, Kingsway, London.
and he blamed Cecil and Raleigh for the queen's hostility.
Raleigh advised Cecil to see to it that Essex did not recover power, and Essex appeared to heed advice to retire from public life, despite his popularity with the public.
Cecil kept up the pressure and, on 5 June 1600, Essex was tried before a commission of 18 men. He had to hear the charges and evidence on his knees. Essex was convicted, was deprived of public office, and was returned to virtual confinement.In August, his freedom was granted, but the source of his basic income—the sweet wines monopoly—was not renewed. His situation had become desperate, and he shifted "from sorrow and repentance to rage and rebellion." In early 1601, he began to fortify Essex House, his town mansion on the Strand, and gathered his followers.The property occupied the site where the Outer Temple, part of the London headquarters of the Knights Templar, had previously stood , and was immediately adjacent to the Middle Temple, then one of the four principal Inns of Court.
The house fronted The Strand and was adjacent to the Middle Temple
of the London headquarters of the Knights Templar. It was re-named Essex House after being inherited by Robert Devereux, 2nd Earl of Essex in 1588. The house was substantial. In 1590, it was recorded as having 42 bedrooms, plus a picture gallery, kitchens, outhouses, a banqueting suite and a chapel.
Essex's mother, Lettice Knollys, leased out the house for a while, but she moved in later with her new husband, Sir Christopher Blount, as well as her son and his family. After the executions of Blount and Essex, she continued to live there until her death, leasing part of the house to James Hay, the first Earl of Carlisle. The house then became the property ofRobert Devereux, 3rd Earl of Essex, who leased part of it to his brother-in-law, William
Seymour, 1st Marquess of Hertford. After the English Civil War, the family lost ownership as a result of their debts. Following the Restoration and the death of William Seymour, Sir Orlando Bridgeman
lived in the house for a time. When the Duchess of Somerset died in 1674, she left the house to her granddaughter, whose husband, Sir Thomas Thynne, sold it, along with the adjoining lands and properties.
The main part of the house was demolished some time between 1674 and 1679. Essex Street was built on part of the site. One of those buildings was used in the mid-1770s as aDissenters' meeting house known as the Essex Street Chapel, where Unitarianism was first preached in England. The denominational headquarters
are still on the site, now called Essex Hall. Their building footprint is believed to include the Tudor chapel of Essex House On the morning of 8 February, he marched out of Essex House with a party of nobles and gentlemen (some later involved in the 1605 Gunpowder Plot) and entered the city of London in an attempt to force an audience with the Queen. Cecil immediately had him proclaimed a traitor. Finding no support among the Londoners, Essex retreated from the city, and surrendered after the Crown forces besieged Essex House.On 19 February 1601, Essex was tried before his peers on charges of treason.
Part of the evidence showed that he was in favour of toleration of religious dissent. In his own evidence, he countered the charge of dealing with Catholics, swearing that "papists have been hired and suborned to witness against me." Essex also asserted that Cecil had stated that none in the world but the Infanta of Spain
had right to the Crown of England, whereupon Cecil (who had been following the trial at a doorway concealed behind some tapestry) stepped out to make a dramatic denial, going down on his knees to give thanks to God for the opportunity. The witness whom Essex expected to confirm this allegation, his uncle William Knollys, was called and admitted there had once been read in Cecil's presence a book treating such matters (possibly either The book of succession supposedly by an otherwise unknown R. Doleman but probably really by Robert Persons
or A Conference about the Next Succession to the Crown of England explicitly mentioned to be by Parsons, in which a Catholic successor friendly to Spain was favored). However he denied he had heard Cecil make the statement. Thanking God again, Cecil expressed his gratitude that Essex was exposed as a traitor while he himself was found an honest man.
Essex was found guilty and, on 25 February 1601, was beheaded on Tower Green, becoming the last person to be beheaded in the Tower of London. It was reported to have taken three strokes by the executioner Thomas Derrick to complete the beheading. At Sir Walter Raleigh's own treason trial later on, in 1603, it was alleged that Raleigh had said to a co-conspirator, "Do not, as my Lord Essex did, take heed of a preacher. By his persuasion he confessed, and made himself guilty." In that same trial, Raleigh also denied that he had stood at a window during the execution of Essex's sentence, disdainfully puffing out tobacco smoke in sight of the condemned man.
Some days before the execution, Captain Thomas Lee
was apprehended as he kept watch on the door to the Queen's chambers. His plan had been to confine her until she signed a warrant for the release of Essex. Capt. Lee, who had served in Ireland with the Earl, and who acted as go-between with the Ulster rebels, was tried and put to death the next day.
Devereux's conviction for treason meant that the earldom of Essex was forfeit, and his son did not inherit the title
. However, after the Queen's death, King James I reinstated the earldom in favour of the disinherited son, Robert Devereux, 3rd Earl of Essex